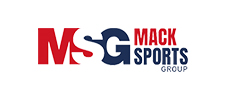 Gain exposure into the NBA league, access to financial growth, build
your brand and basketball career.
Mack Sports Group sponsors K-12 sporting events, camps, and provide major league, NBA, exposure to aspiring athletes. We showcase prospect athletes to recruiters, coaches, and future teammates with accurate stats and other personalized information.
We sponsor elite athletes who seek funding to continue competing at the highest level without major endorsements. We represent athlete's interest for professional negotiations, contracts and endorsements at any stage of the athlete's career.
MSG also explores the market for player placement in the National Basketball Association (NBA), China as well as opportunities elsewhere globally.
We are specialized and motivated in:
CONTRACT NEGOTIATIONS
MARKETING
PUBLIC RELATIONS
COMMUNITY RELATIONS
DIGITAL MARKETING
SOCIAL ENGAGEMENT
BRAND BUILDING
Visit Mack Sports Group website