The Future of Distance Learning Is Here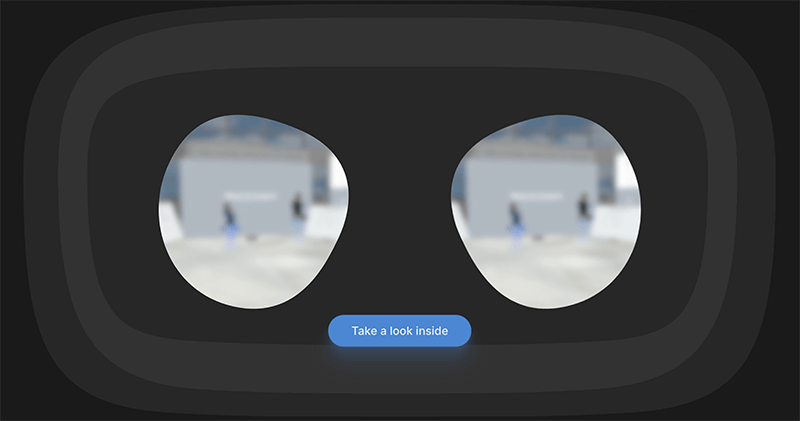 LEARNING SOLUTIONS DURING
Remove the distance in distant learning
Bring students and educators together in safe virtual classrooms
Be present and personal with students and gain the needed attention to foster a sustainable learning experience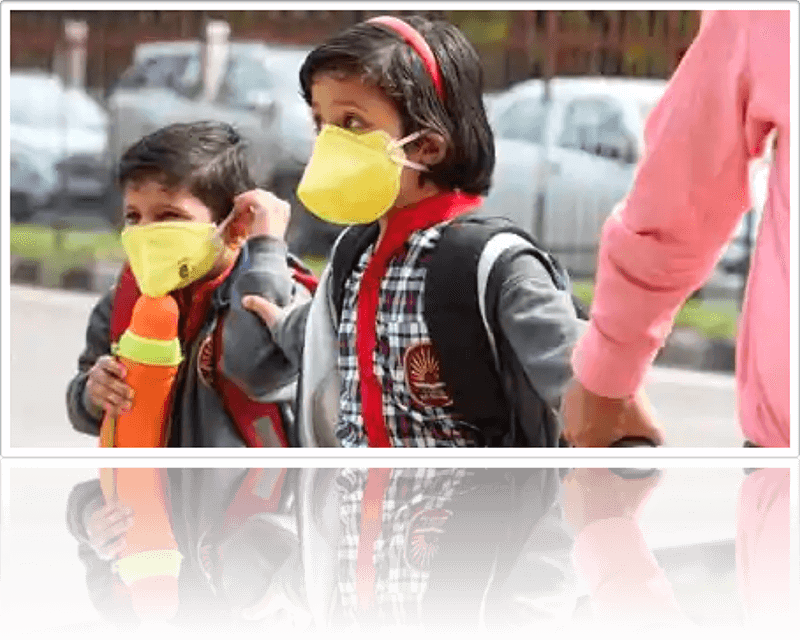 WELCOME TO YOUR VR
CLASSROOM
Put on an untethered and lightweight Virtual Reality headset and enter your virtual classroom without leaving home.

Unlike the limitations of Zoom, Google Hangouts and WebEx video conferences, Our Solution puts the teachers back in they're classrooms where they can engage the students more effectively and utilize their surroundings, Interactive Tools and virtual 3D Objects to enhance each students learning experience from any distance.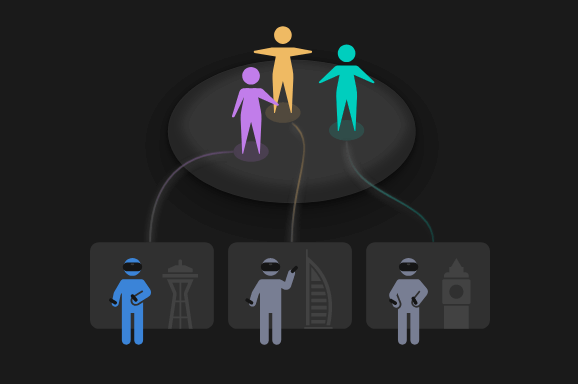 Teach students with true-to-life avatars and collaborate in a 3D classroom — experience distance learning that feels like you're with your students again.

Kids Feel More Connected With The Learning Experience
Multiple Classrooms Can Be Utilized To Provide Segmented Teaching
Students Attention Is Better Focused On Learning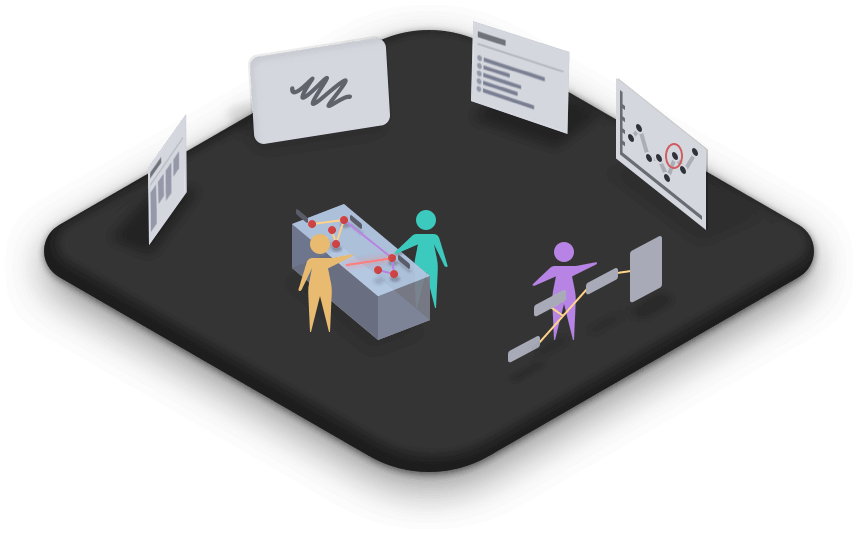 Just like the chalkboards in physical classrooms
Teachers and students can draw and write on these whiteboards
Whiteboards can be saved and sent to students or other personnel for later reference
These are a great way to collaborate on projects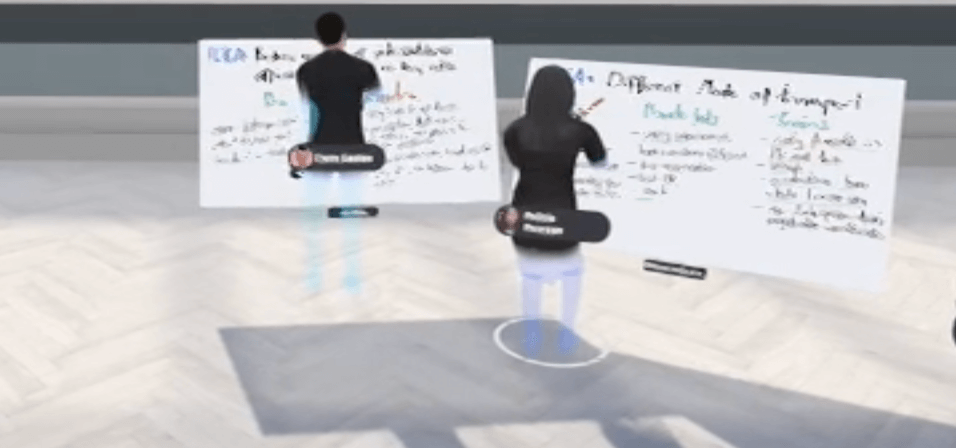 Bring any 3D objects into the classroom and give students an interactive learning experience with just about anything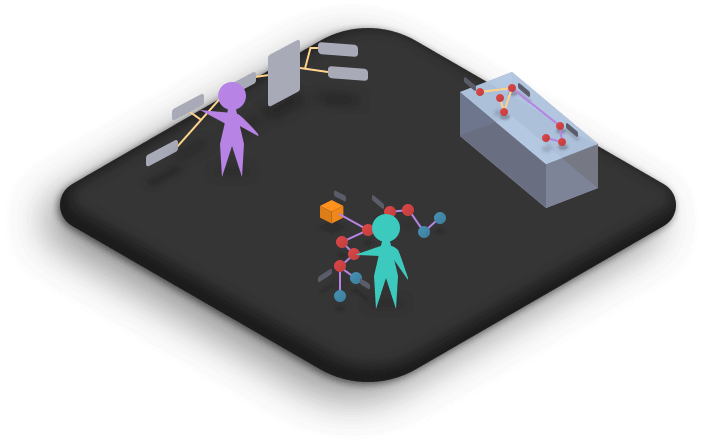 Experiential and Environmental learning through presence
Bring flat textbooks to life by putting the students in the environment of experience they're learning about
By creating a 3D space that resembles a doctor's office, you can teach students from a place of experience within the environment you are teaching them about
Take Virtual Field Trips to anywhere
you can imagine at anytime!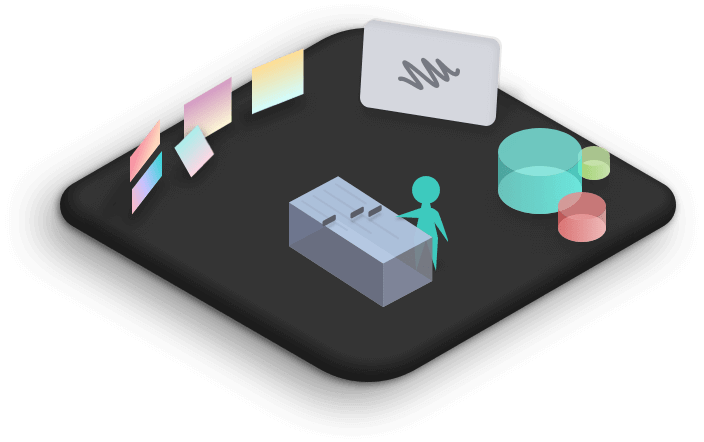 Bring in your PDF Documents and PowerPoint Presentations and present your lessons and plans to the entire class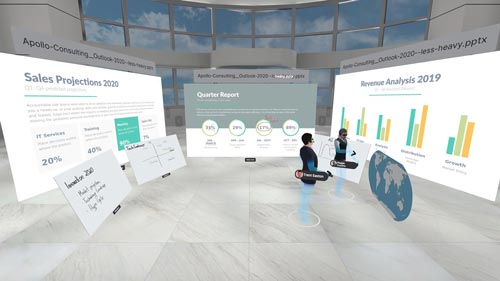 YOU PROVIDE THE CURRICULUM
Together we provide the solution to ensure students and teachers have the tools needed to keep education moving forward during the current events and far beyond.